Unlock Maximum Value: Recycle Your Used Laptops and IT Equipment with Sell Your Laptop
Turn your outdated technology into a lucrative opportunity with Sell Your Laptop, your go-to destination for bulk laptop recycling. Our expertise lies in transforming your old IT equipment into the highest cash value available on the market.
Why Choose Sell Your Laptop for Bulk Laptop Recycling:
Specialized Solutions: We specialize in bulk laptop recycling, catering to organizations looking to maximize returns on their outdated IT equipment.
Effortless Process: Our helpful and friendly staff streamline the entire process, saving you valuable time and hassle. From collection to payment, we ensure a seamless experience.
Data Security Assurance: Trust us with your sensitive data. We guarantee the secure wiping of all hard drives or offer the option to remove and return them, prioritizing your data security.
Maximum Payouts: At Sell Your Laptop, our commitment is to provide you with the maximum payout for your used equipment. Get the best value for your assets effortlessly.
How It Works:
Get a Quote: Fill in the details of your used laptops and IT equipment to receive an instant quote.
Effortless Collection: Our team ensures a hassle-free collection process, making it convenient for you.
Data Security Priority: Rest easy with our secure data wiping or removal options, ensuring your information remains confidential.
Maximum Cash Value: Experience the satisfaction of receiving the highest payout for your used equipment.
Choose Sell Your Laptop for a rewarding and efficient solution to recycling your IT equipment. Unlock the potential of your old technology and get the maximum value today!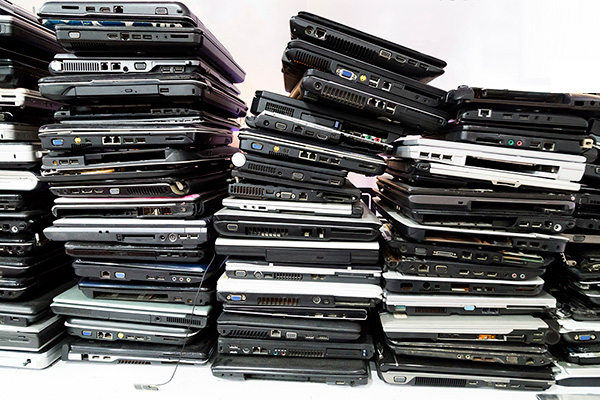 Simply provide your contact details, and the information of the equipment you have including Make, Model, Quantity and Functionality by using our easy quote process and we will send a quote to you.